Get help navigating life's transitions
Learning to live independently is hard enough on its own, but challenges including learning differences or difficulty finding or keeping employment make a support system critical. Through one-on-one coaching and a team-based support model, Tangram Life Coaching helps individuals create and sustain positive life change, working within the individual's environment to identify and overcome obstacles that keep them from creating the life they want.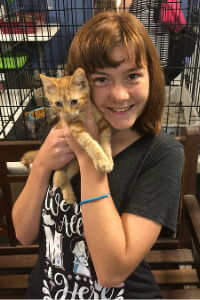 Who can benefit?
Individuals who:
Experience obstacles to living independently

Are feeling "stuck" in their current life circumstances

Encounter difficulty in finding or keeping employment

Consistently rely on family for support

Are in transition—either young adults transitioning from high school to college or the workforce, or other adults experiencing a time of transition

Live with ADD, ADHD, Tourette's, Autism Spectrum Disorder, or learning differences

Have a hidden or undiagnosed disability and are either ineligible for government-funded supports or have found government-supported programs to be ineffective

A Team-Based Approach
For individuals who have not found success through government-supported programs or traditional therapies, Tangram Life Coaching provides a fresh approach. The team-based model uniquely integrates clinical expertise, professional training, and family support. Each professionally trained Personal Life Coach partners closely with a Clinical Supervisor and the individual's family to develop and help implement a Quality of Life Plan.
The Tangram Life Coaching Process:
Assess needs of client and family/support team

Develop a Quality of Life Plan

Match individual with Personal Life Coach

Establish a schedule for coach-client meetings

Implement plan with Personal Life Coach

Regular reviews and involvement by Clinical Supervisor
Complete re-evaluation at 12 months