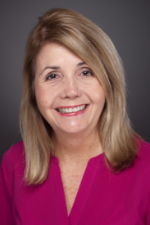 Kathy Bernhardt is a corporate disability consultant and inclusion trainer. As the managing director of Tangram Business Resourcing, Kathy is responsible for the strategic development and implementation of programs to support businesses in building collaborative relationships aimed at achieving their inclusion goals. Kathy's experience includes over 20 years of successfully establishing corporate and community relationships.
Kathy specializes in building partner relationships on both a state and national level and strengthening connections between a variety of industries and their communities. Most recently, Kathy was the consultant and project leader for a disability inclusion initiative at Sears. In a three year period, Kathy provided over 250 presentations and trainings for retail stores, distribution centers, and call centers across 13 states. Kathy was instrumental in the development of a customer service pre-training class to support recruitment efforts for a call center in Tempe, AZ. Kathy has also worked with Jimmy Jazz, Indianapolis Public Library, Citizens Energy Group, Carrier, and others to increase awareness of inclusive practices in recruiting, hiring, and retention from the disability talent pipeline. Kathy is the chair of the Indianapolis chapter of Disability:IN.
Kathy received her Bachelor of Arts degree from Texas Tech University.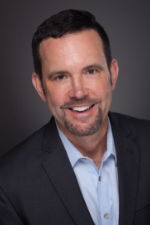 Steve Clossey, Director of Employment Initiatives, brings more than 20 years of experience working for human service organizations in Indianapolis Steve has extensive experience brokering, coordinating, and ensuring quality services for individuals with disabilities and their families. His work has included case management services, facilitating programs that foster transitions from high school to work for students, strategic planning, and program evaluations. Steve is managing internal business development for the organization and strives to promote both the value and image of Tangram. He provides consultation in a variety of areas with regard to the hiring and employment of individuals with disabilities, including recruitment, onboarding and job coaching. He also directs and manages the property and assets of the organization.
Additionally, Steve exemplifies the qualities of a highly effective life coach, another service he currently provides for Tangram. A good listener with consistent and persistent follow-through, he has outstanding interpersonal skills. A lifelong resident of Indiana, he has an extensive network of colleagues and is well-connected to his community.
Steve is a graduate of Butler University, where he received a Bachelor of Arts degree in Public and Corporate Communication.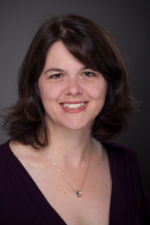 Angela Vandersteen is Business Development Manager for Tangram Business Resourcing (TBR). In this role, Angela educates businesses and the community on the services TBR provides, helping them tailor services to address workforce issues and enhance their diversity programs. She has also conducted training sessions for businesses on disability topics, participated on panels, and presented on topics related to disability inclusion.
Angela has a unique insight into the needs of businesses, a byproduct of her diverse career experiences and of having served on the boards of the Indy Chamber Ambassadors and the Professional Association for Customer Engagement (Indianapolis Chapter). Angela is currently on the board for The Governor's Council for People with Disabilities, The Autism Society of Indiana, and the Diversity Roundtable of Central Indiana.
Angela is a lifelong resident of Central Indiana and a proud graduate of Indianapolis Public Schools. She holds a Bachelor's degree from Indiana State University in both Broadcast Communications and English. Angela currently resides in Greenwood with her husband and their four sons. Angela's passion for creating equal opportunities for individuals with disabilities stems not only from her friendships with individuals living with disabilities, but also from her personal experience. She is the mother of two sons with disabilities and lives with a disability herself.