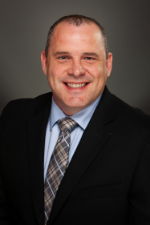 Shannon Smith, Director of Residential and Community Services
e-mail: ssmith@thetangramway.org
Shannon joined the Tangram team in 2018 as a Community Resource Manager and began his current role as the Director of Intake and Community Exploration the same year. He oversees the intake process for clients new to Tangram services and also leads the Community Exploration Team in promoting access to meaningful opportunities and personal interests.
With over ten years supporting children and adults with disabilities, Shannon brings a range of experiences and expertise to the team. His experience includes program development for services offered through the Family Supports and Community Integration & Habilitation Medicaid Waivers, program accreditation, and has served as a facilitator for self-advocate groups.
Shannon holds a Bachelor of Science degree in Psychology from Ball State University, likes to help solve unique challenges, and has a passion for helping others live a happy and healthy life.