Mission Makers
Meet the people who carry out Tangram's mission every day: our employees! And, if you would like to learn how you can make a difference for people with disabilities, check out our Careers Page to see current open positions, or view our Volunteer Page to see Tangram's volunteer opportunities.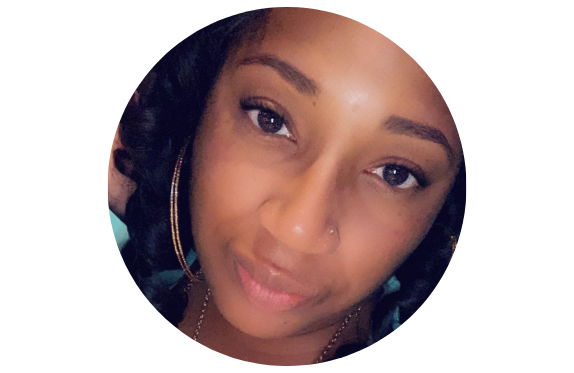 Alesha Daniels
Alesha is a Direct Support Professional who joined Tangram two years ago. She was drawn to Tangram and the DSP position because she enjoys helping people. Alesha says working directly with people and helping them accomplish goals is a passion of hers and her role at Tangram allows her to do this. Another benefit to Alesha working at Tangram is the relevant experience she is gaining for her long-term career goals, which is to become a Special Education Teacher or Board Certified Behavior Analyst. Outside of her work at Tangram Alesha values every moment she gets to spend with her children. Tangram is grateful for Alesha's dedication to her clients and our mission.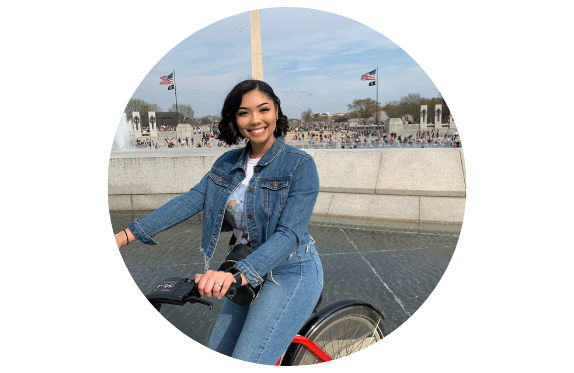 Michaela Gray
Michaela Gray is a Community Resource Professional for Tangram. In her role she assists her clients put into practice skills they have been working on in various community settings. Michaela is also a Special Education Paraeducator at Washington Township schools and found her work at Tangram allows her to expand her knowledge and skills by helping people with disabilities outside the classroom. She states she is very passionate about making sure her clients are having a genuine and exciting time while participating in activities out in their community and personally finds joy when they achieve goals. She gives her team lead, Jennie Hehe, credit for helping her succeed in her role and believes the individualized work she does with her clients will help her as she works toward becoming a behavioral specialist for in a school system. Outside of Tangram Michaela enjoys spending her weekends boating at the lake, painting, and traveling. Michaela is making a difference in her clients' lives and is a valued member of Tangram's team.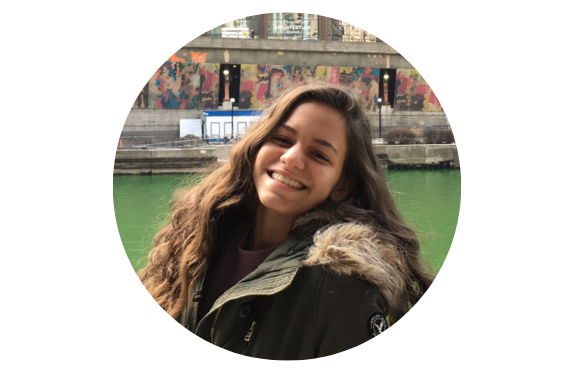 Julia de Sousa
Julia de Sousa is an intern with Tangram's Behavior Department. Julia choose to do her Bachelor of Social Work practicum at Tangram because disability services was a new area for her and she wanted to get out of her comfort zone. She has said she feels more prepared to work in our industry. Julia has been vital in growing Tangram's social groups and notes how helpful Tangram's staff has been during her time. According to Joni Rice, Director of Behavior Services, "Julia has been an amazing asset to the team, especially with the development of social groups such as Bingo and Book Club. Her desire to touch the consumers we work has been contagious. She is creative, energetic and has an infectious smile!" After completing her schooling, Julia would like to be a Clinical Social Worker. Tangram wishes Julia the best in her future and thanks her for the service she has provided to our mission.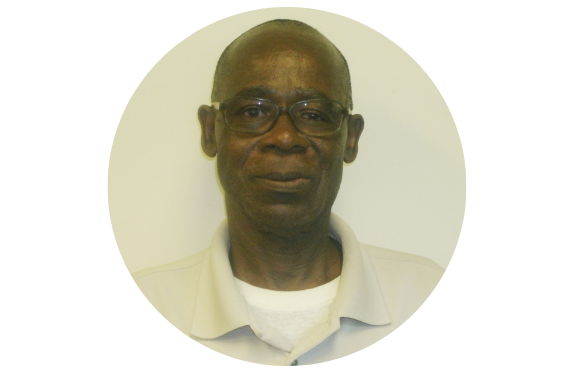 Zinna Mensah-Zoe
Zinna is affectionately known as Mr. Zee at Tangram. He has worked for the company for more than 15 years as a Direct Support Professional typically at sites where clients with complex needs live. The secret to his success is treating everyone with respect and following through on his word. In the words of his supervisor, "He lets client needs guide his every action. He makes clients feel listened to and valued."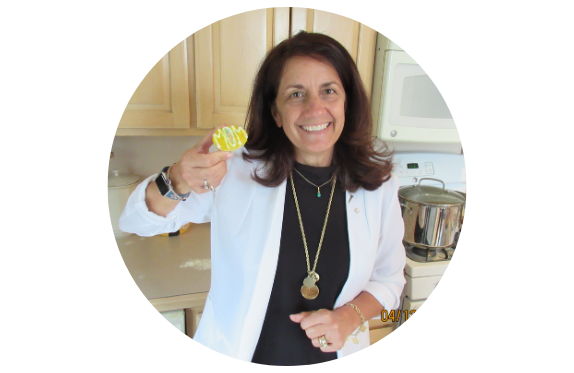 Michelle Maio-Venezia
Michelle Venezia is a Nurse Manager at Tangram. She was drawn to Tangram while job hunting in 2013 because of our ranking as one of the best places to work. Michelle is very passionate about her work, enjoying how our work allows her to have direct patient contact and deep interactions with her co-workers. Her passion helped Tangram tremendously during the COVID-19 pandemic as Michelle took on additional responsibilities and spearheaded many efforts to keep our clients and staff healthy. Michelle wants to continue providing nursing care until she retires, and then plans to enjoy more of her favorite activities such as reading, spending time with her family, and being outdoors. Tangram appreciates Michelle's dedication and is grateful to have her on our team.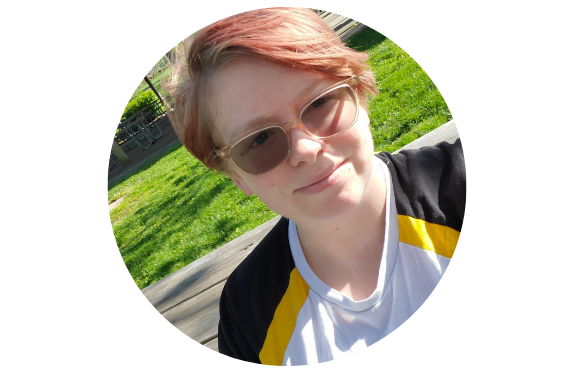 Olivia Owen
Olivia is approaching her one year anniversary with Tangram as a Community Resource Professional. Olivia has always had a passion for working with people with disabilities and was drawn to Tangram because of our reputation in the community. She appreciates how supported she is by her Tangram co-workers and supervisors and the flexibility of the job. One of the things Olivia says she most enjoys is the way her clients greet her when she arrives for work. Olivia greatly loves what she does and says she can see herself working at Tangram for many years. Tangram is proud of Olivia's work and also hopes she is with us for many years.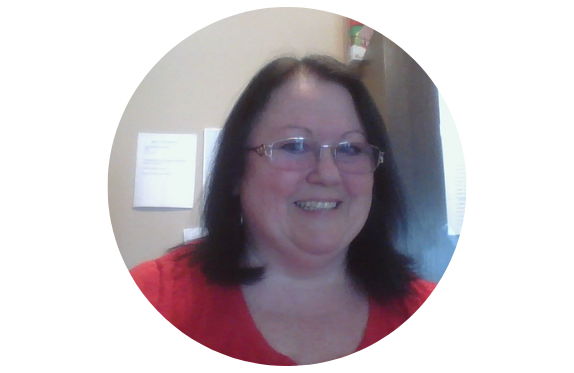 Pam Julian
Pam enjoys being a problem solver, which is one of the many reasons why she is excellent in her role as a Direct Support Professional. Pam worked in the medical field for 32 years and joined Tangram after retiring from that industry. She wanted to find a role where she could still provide care and found through her research that Tangram had one of the best reputations in our field. She is grateful that Tangram allows her opportunities to work with many clients of varying abilities, saying she feels satisfied and like she has made a difference when her day is done. Outside of work, Pam enjoys spending time with her grandchildren, playing bingo, bowling, attending movies, and solving puzzles. Pam plans to work for Tangram as long as she is able, and we are grateful to have her as part of our team.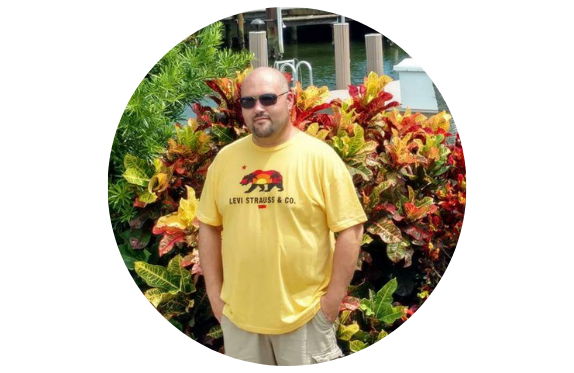 Cory Brown
Cory has been with Tangram since 2004, working his way up to his current position. He states that he loves working with people, and does all that he can to ensure that each client has a brighter day each day. He is also passionate about inclusion for his clients and people with disabilities, striving to do what he can to ensure equal opportunities and access for all. As a Program Manager, Cory oversees the services our clients receive through staff supervision and case management. He says he still enjoys when he can work directly with clients and is passionate about the quality of direct care Tangram provides. He appreciates Tangram's commitment to diversity and inclusion, and looks forward to continuing his career at Tangram for many years to come. Tangram appreciate Cory's work and values his dedication.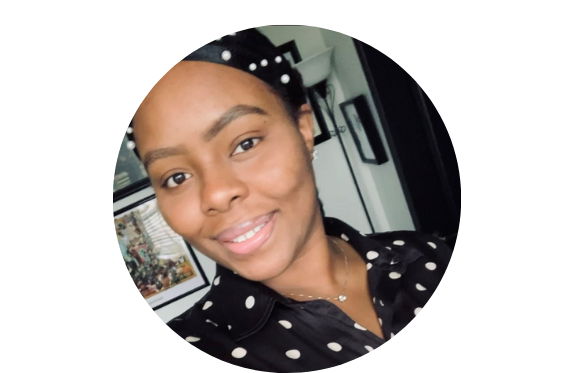 Shybrinn Williams
Shybrinn's journey to becoming Tangram's Assistant Director of Quality and Compliance is very unique. She was searching for a provider for services for her son when she discovered Tangram and stumbled upon an open position that interested her. Knowing she had the skills and experience to do the job, she also felt this would be a way for her to be a part of making a difference for her son and others with disabilities. She is very passionate about her work, which includes making sure we are offering the highest level of care and support to our clients at all times. One of the things she most enjoys about her position at Tangram is connecting with others and learning what brought them here. She enjoys spending time with her family, making memories with them while cooking and being active. Shybrinn hopes to be with Tangram for a long time and continue to grow her knowledge in the disability field.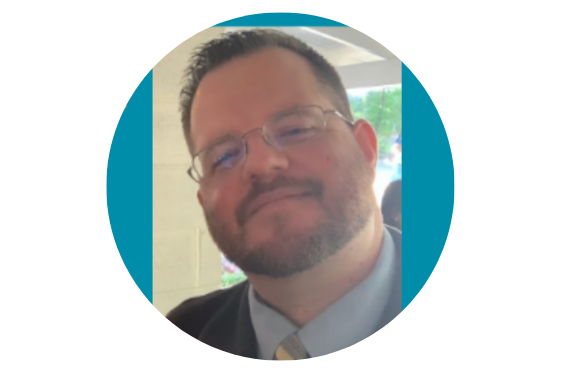 Sean Razo
Sean is fairly new to the Tangram team but has already made a big impact through his work and advocacy for our mission. He was drawn to Tangram because of our mission, our team environment, and how Tangram strives to represent all perspectivies in our work and initiatives. Sean has 19 years of IT experience and enjoys how his position allows him to teach people ways technology can improve their ability to stay connected, helping to empower his co-workers in their work. Sean is the father of twin sons, one with a physical disability, and he encorages them continue learning new things and to take "can't" out of their vocalbulary. In addition to spending time with his son, Sean also enjoys martial arts and sciences. He is furthering his education and hopes to become an IT Director.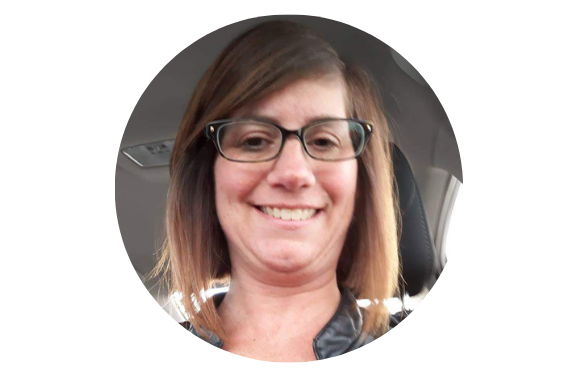 Lee Sider
Lee is a Behavioral Consultant and works with Tangram clients to develop strategies for functional behavior and goal achievement. She came to Tangram in 2018, already familiar with several of our employees and the work they were doing with clients. Lee said this made her immediately comfortable with staff during her interview and onboarding, and she appreciates the wonderful relationships she has with co-workers. She enjoys seeing her clients make strides, large and small, and building rapport and trust with them as well. Lee recently was promoted to a manger position in our Behavior Services department. She looks forward to growing in that role while still working with clients. In her personal time, Lee enjoys walking with her dog, watching IU sports and the Colts, and reading.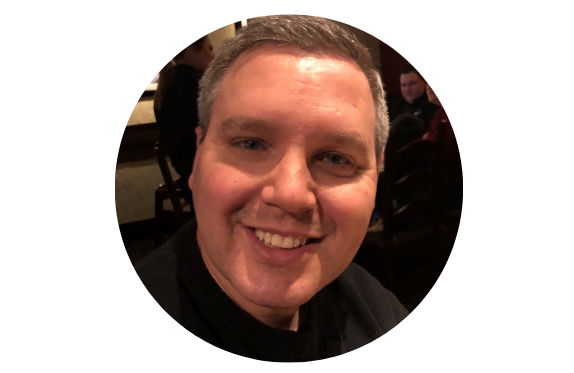 Keith Gearlds
Keith is our Assistant Director of Finance and Properties admits to having a love for analyzing things, digging deep to find ways to improve processes and situations. This started his journey to pursue a second career in accounting, leading him to Tangram in 2012. Keith's strong accounting and analytical skills benefit our clients as he has helped many of them with managing financial needs, from determining saving goals to setting up various accounts or helping them understand available assistance programs. He feels his work at Tangram contributes to better lives for the people we serve. As much as Keith enjoys his work at Tangram, spending time with his wife and children is most important to him. He enjoys playing and watching sports, including going on regular golf outings with his brother. While Keith's long term career goal is to check the "retired" box on his taxes, he hopes to become a Chief Financial Officer or Vice President of Finance first.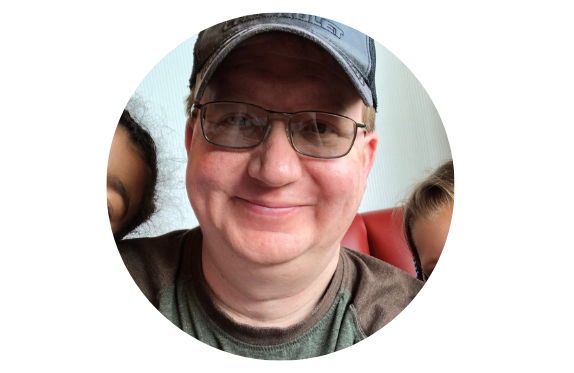 Richard Grimes
Richard is on his second tour of duty with Tangram, and we hope he plans to stay with us for the foreseeable future. Staff and families recognize that Richard is client focused, and he admits he is passionate about his client interactions and credits his clients with giving his work value and importance. He has said compared to other work he has done he find his work with Tangram gives him satisfaction because he knows he is helping make it possible for clients to enjoy life in greater ways. Richard's daughters keep him busy when he's not working, and he enjoys movies, board games, video games, attending church, and outdoor activities. Having worked in direct care for several years, Richard is hoping to eventually move into an administrative position and continue to support our mission.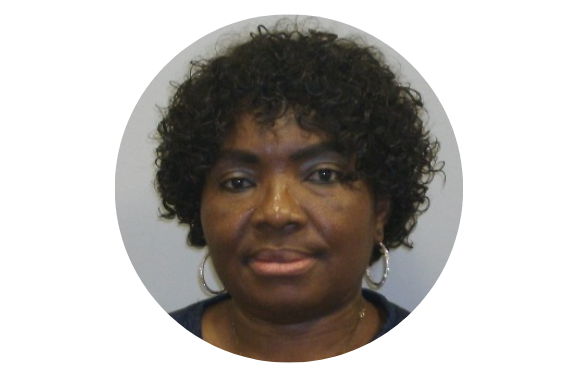 Josephine Nah
Josephine Nah is an admired and valuable member of Tangram's team. Josephine joined Tangram in 2018. She says she was looking to work for a company that cares for its employees, where all staff members are treated with respect, and there is a good relationship between managers and staff. She is very passionate about helping her clients meet their goals, something her co-workers notice and praise her for. Her career goal is to advance into a Program Manager position. When not working, Josephine enjoys listening to the news, reading, cooking, and taking care of her family.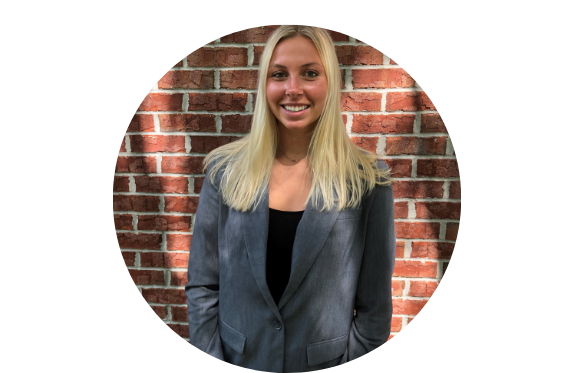 Hayden Hubers
Hayden joined Tangram in 2020 as a Human Resource Coordinator, personally drawn to our mission as she has a brother with a disability. Her role allows her to do something she loves – keep things organized! Hayden understands how her ability to keep staff organized and on track allows staff to concentrate on client needs and she finds great joy in this. She also enjoys working with Tangram's new hires through their onboarding process and helping them discover ways they can best serve our clients. Hayden is very active outside of her role at Tangram, spending lots of quality time with friends and family, watching TV shows and movies, exercising, and, of course, organizing! She plans to continue to work in Human Resources and we hope she will be a member of Team Tangram for many years to come.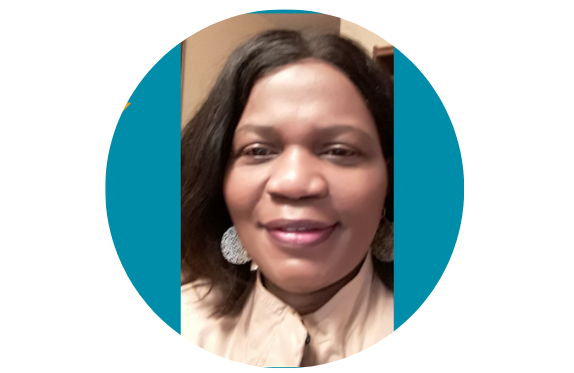 Dunni Awosanya
Dunni has been with Tangram nearly a year as a Direct Support Professional and was drawn to working with us after learning more about our mission. She shares that caregiving comes naturally to her because of her great love and compassion for others. Dunni tries to envision herself in her clients' shoes, and uses that to guide guide her work and interactions. She has found in her work that she provides for her clients not only compassion, but ways to build their self-esteem and independence. She is excited to see where her talents will take her at Tangram and says her top career goal is to continue doing a great job for her clients. Outside of work, Dunni likes to cook, sew, watch movies, go for walks, and dance and sing. Tangram is grateful for Dunni's dedication to her clients and our mission.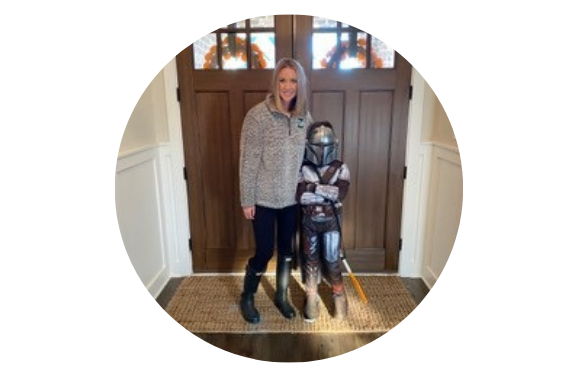 Aimee Simington-Pearce
Aimee Simington-Pearce is a Tangram Behavior Consultant who believes to truly help someone you must see the whole individual, and she has found that Tangram's multi-faceted approach to care mirrors her beliefs. She loves how Tangram pulls from our many service areas and staff expertise to work with clients. Aimee's work as a Behavior Consultant involves lots of direct interact with clients and their families, and she loves helping them understand how short term behavioral success will help improve their quality of life over time. She also credits the people at Tangram as one of the main reasons she enjoys working here, stating that they are truly working here for the right reasons. Outside of Tangram, Aimee enjoys spending time with her family, as well as traveling and experiencing new things.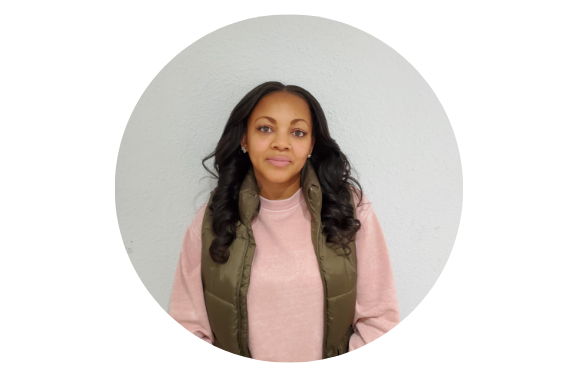 Jovonna Warr
Jovonna Warr has been a Program Manager with Tangram since 2018, but has worked in disabilities services for 20 years! She shared that she has a passion for change and being able to truly make a difference in the lives of the people we serve. She also said that she enjoys the meaningful relationships she has been able to build with her clients over the years. In her role as a Program Manager, Jovonna supervises staff members who work directly with our clients. She said she enjoys her staff, calling them amazing. Outside of work, Jovonna volunteers for her son's youth football team, excels at cooking, enjoys traveling and spending time with her family. Jovonna plans to stay in disability services with the goal of opening her own residential company in the future.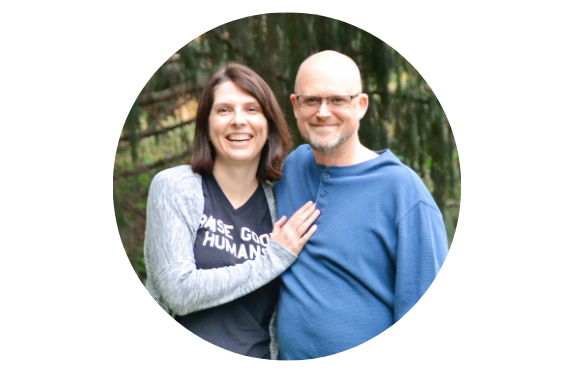 Megan Lauman
Megan Lauman is Tangram's Manager of Life Coaching, Behavior Training, and Special Projects. Megan has been with Tangram since 2009, saying she was drawn to Tangram because she felt Tangram's method of developing creative ways to assist clients to reach their goals set it apart from other providers. She believes our mission and approach truly help clients to live their best lives and Tangram views our clients as having unique wants and needs just like anyone else. In Megan's role she gets to work across departments and see firsthand the collaboration that goes into client successes. She loves watching clients reach their life goals, whether that's employment, going to school, or owning a home, and the positive impact this has on perceptions of people with disabilities. Megan and her husband have two children, and in addition to spending time with them she enjoys reading and listening to music.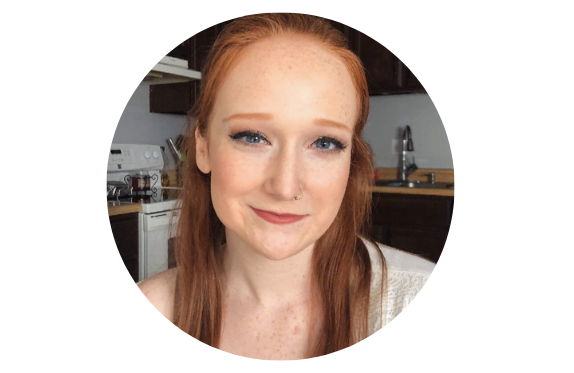 Kaitlyn O'Neal
Kaitlyn O'Neal enjoys making people feel proud of themselves, which is one of the many reasons why she is excellent in her role as a Direct Support Professional. Kaitlyn worked for another company in the same role prior to joining Tangram, saying she had heard many wonderful things about us and decided to look into opportunities to work here after meeting some of our staff. She says she feels her clients are making a bigger difference in her life than she does in theirs, and that she is committed to helping her clients meet their goals and reach their full potential. Outside of work, Kaitlyn sings and records music and appreciates spending time with her husband and their two dogs. She is currently attending school to pursue her dream of becoming a social worker. Tangram values Kaitlyn's dedication and talents and looks forward to watching her grow.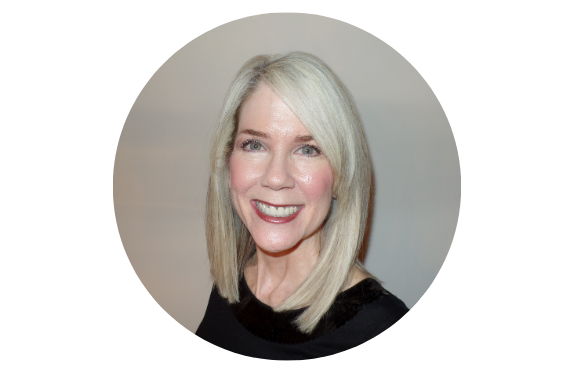 Barbara Mussler
Barbara Mussler has been a Direct Support Professional at Tangram team since 2011, coming here because of what she said was an outstanding reputation in the community. She enjoys being directly involved with her clients and watching them gain greater independence. Barbara is very passionate about finding opportunities for her clients to integrate into their community, trying new activities, and building relationships with others. She is equally passionate about their health and wellness and appreciates the value Tangram places on this. Barbara states that her spiritual life is important to her, and participates in Bible studies and children's programs at her church. She enjoys dates with her husband and all the hot weather outdoor activities, such as swimming and boating. Barbara plans to continue working with people with disabilities for the foreseeable future. Tangram appreciates Barbara's enthusiasm and devotion to her clients.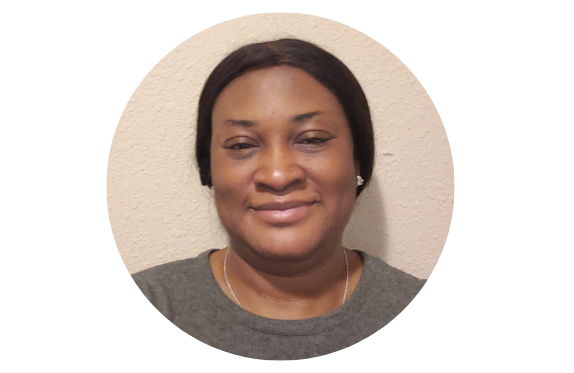 Adeola Adewunmi
Adeola Adewunmi is a valued employee of Tangram, having started her career as a Direct Support Professional in 2019. Adeola was looking for a work culture that had strong core values and a mission focus, and she says she found this at Tangram. She enjoys providing care for people, making sure they are comfortable in their environment and given opportunities to grow. One of the things she enjoys the most about her position as a DSP is the look of satisfaction on her clients' faces after achieving a goal. Adeola loves her work and wants to continue working where she can do her best and make sure her clients are given opportunities to achieve their goals. When not working, Adeola enjoys listening to Christian programs and music. Tangram is grateful for Adeola's service and values her contributions to our community.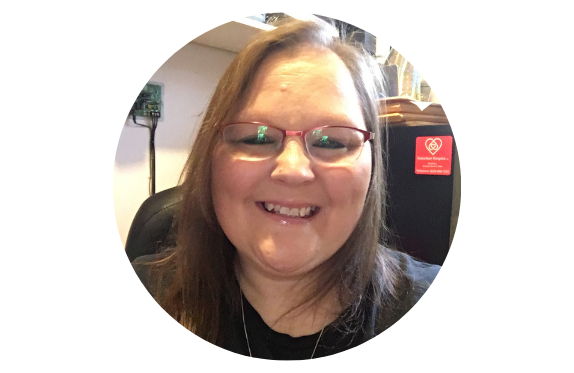 Rebecca Hall
Rebecca Hall came to Tangram in 2019 as a Direct Support Professional, although she has worked with people with disabilities prior. She came to Tangram in part because of her aunt who was a former employee and who Rebecca credits with inspiring her to become a DSP. She loves finding ways to involve her clients in new activities or helping them learn to do things independently, noting that she hopes they know she is there to support them. Rebecca enjoys the culture at Tangram and the relationships she has with her program manager and clients and their families. Outside of Tangram, Rebecca enjoys spending time with her kids and grandkids, watching races, cooking out, and relaxing around a bonfire. Rebecca is making a difference in her clients' lives and is a valued member of Tangram's team.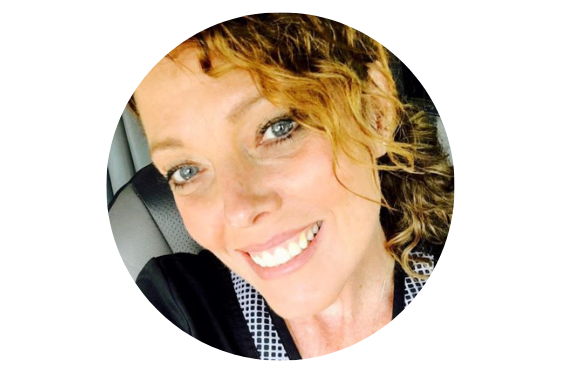 Tracy Shirley
Tracy Shirley has been a Wellness Nurse at Tangram since 2018. Tracy has been a nurse for 21 years, stating that nursing is her personal calling and that she is grateful for how her experiences in the field have enriched her life. She appreciates how Tangram incorporates a team based approach to care for our clients and was drawn to the position because it provided an opportunity to help others achieve this health and wellness goals. Saying she has reached her career goal by becoming a nurse, Tracy plans to use her work to continue to make a difference in people's lives. Outside of work Tracy enjoys going to church, spending time with her family, reading, listening to music, and playing with her two dogs. Tangram appreciates Tracy's dedication to our clients and is grateful to have her on our team.