Mission Makers
Meet the people who carry out Tangram's mission every day: our employees! And, if you would like to learn how you can make a difference for people with disabilities, check out our Careers Page to see current open positions, or view our Volunteer Page to see Tangram's volunteer opportunities.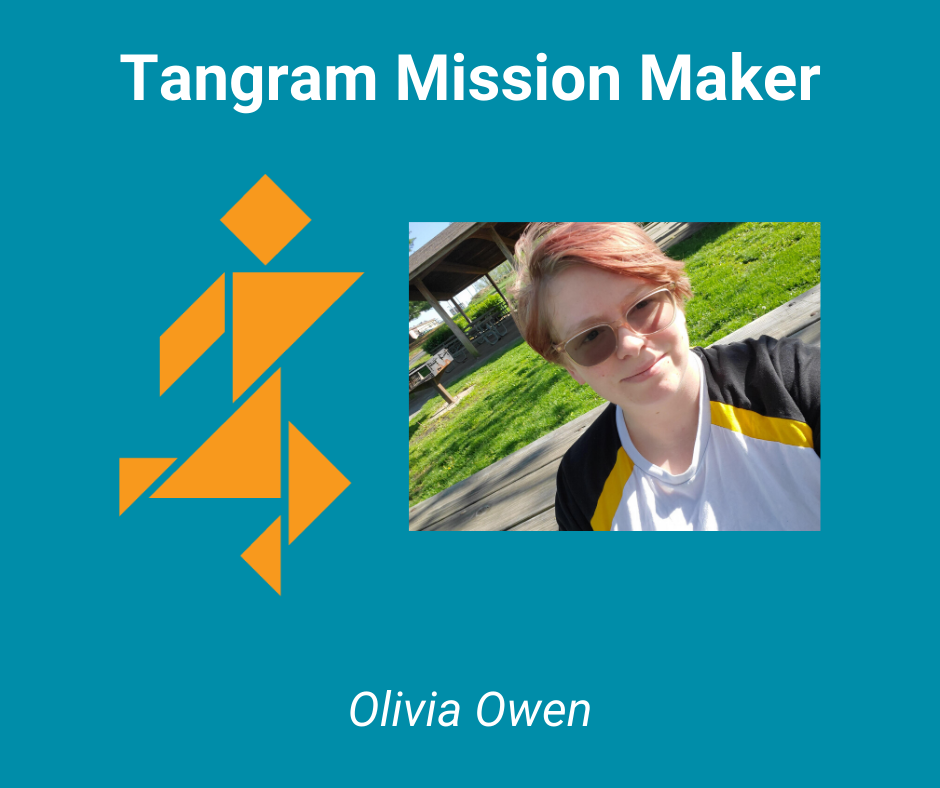 Olivia Owen
Olivia is approaching her one year anniversary with Tangram as a Community Resource Professional. Olivia has always had a passion for working with people with disabilities and was drawn to Tangram because of our reputation in the community. She appreciates how supported she is by her Tangram co-workers and supervisors and the flexibility of the job. One of the things Olivia says she most enjoys is the way her clients greet her when she arrives for work. Olivia greatly loves what she does and says she can see herself working at Tangram for many years. Tangram is proud of Olivia's work and also hopes she is with us for many years.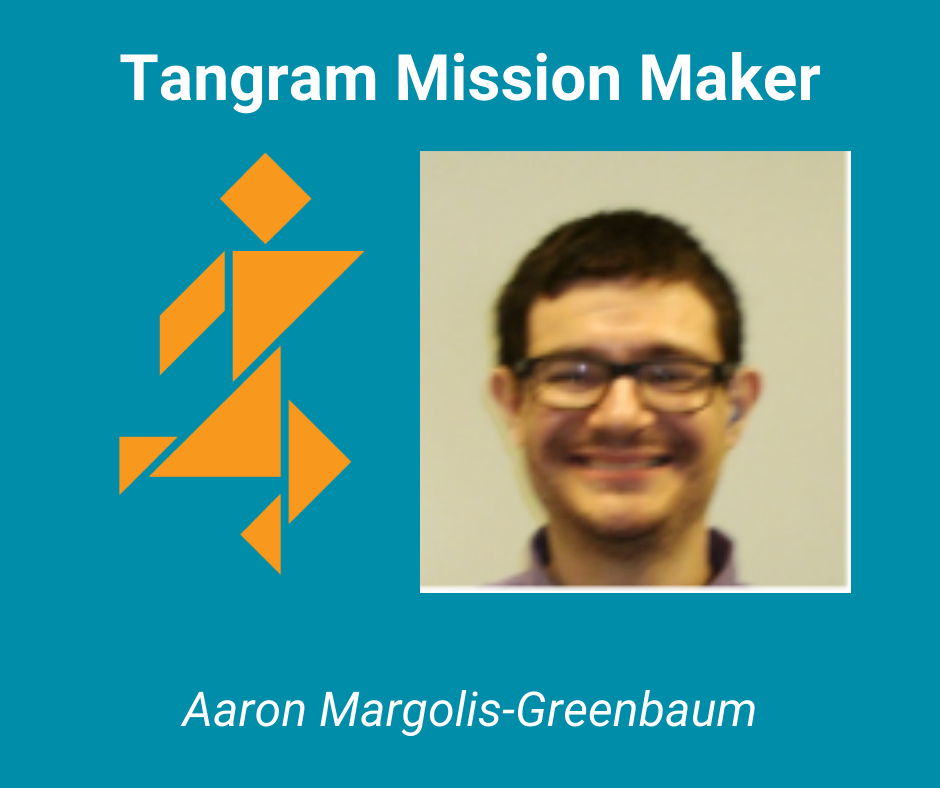 Aaron Margolis-Greenbaum
Aaron started with Tangram in 2019 as a Community Resource Professional where he assists clients in exploring opportunities in the community. Aaron was drawn to the work so he could help people who are Deaf, just like he is. He likes being able to help people and enjoys being able to hang out with his clients and find ways for them to enjoy their time in the community. Outside of Tangram Aaron enjoys watching movies and making movies along with reading and exercising. He has many passions and hopes to continue growing all of them. Tangram is proud to have Aaron as a part of our team.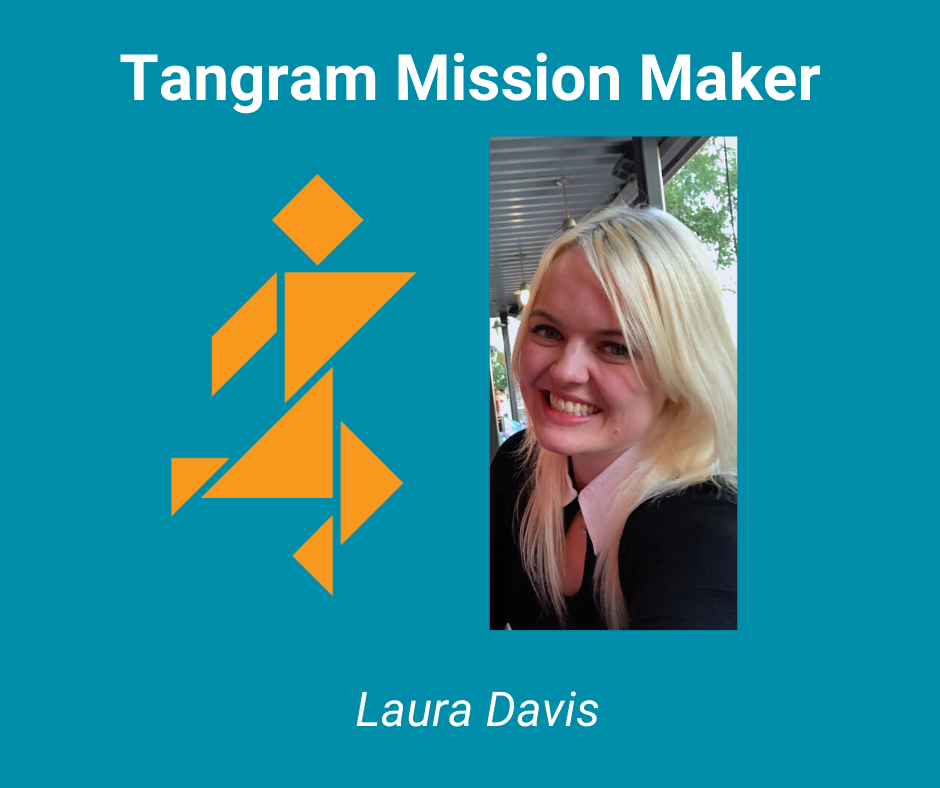 Laura Davis
Laura Davis came to Tangram in 2018 during her Master's practicum. She was offered a position after graduation and says she is happy to be part of a company that strives to help clients be as independent as possible. Laura leads our Art Works program which teaches art as a coping skill for clients and hopes she can work on more creative opportunities with clients and our communities in the future. She enjoys walking, says she is getting better at running, and enjoys creating art, going to coffee shops, and spending time with her friends. Tangram thanks Laura for her commitment to her work, our clients, and our mission.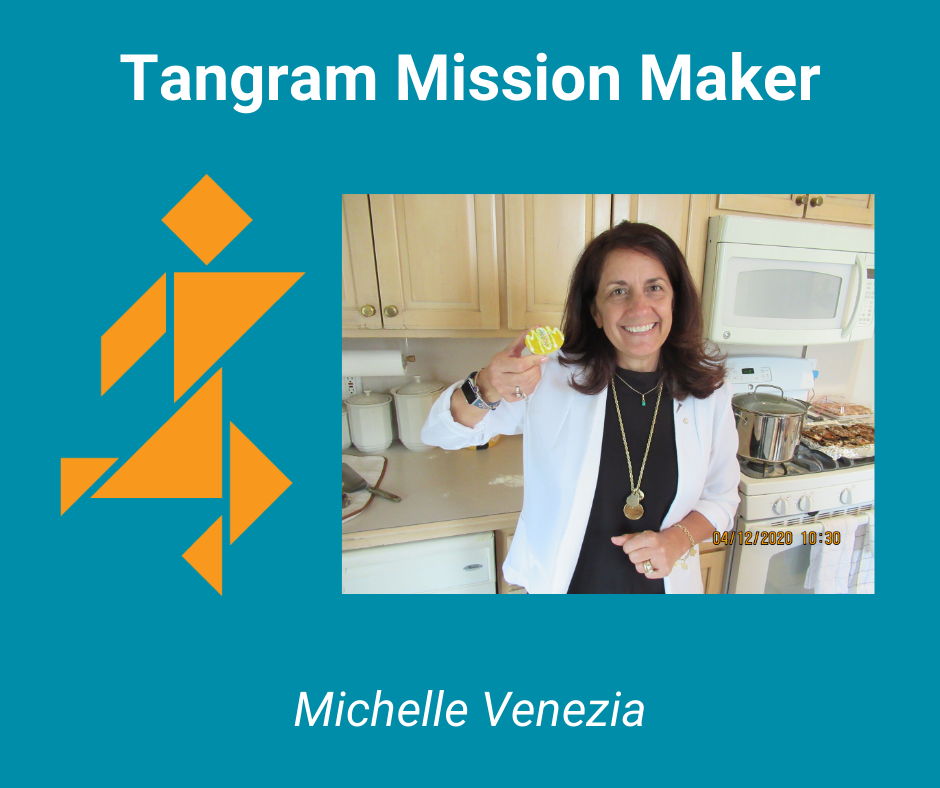 Michelle Maio-Venezia
Michelle Venezia is a Nurse Manager at Tangram. She was drawn to Tangram while job hunting in 2013 because of our ranking as one of the best places to work. Michelle is very passionate about her work, enjoying how our work allows her to have direct patient contact and deep interactions with her co-workers. Her passion helped Tangram tremendously during the COVID-19 pandemic as Michelle took on additional responsibilities and spearheaded many efforts to keep our clients and staff healthy. Michelle wants to continue providing nursing care until she retires, and then plans to enjoy more of her favorite activities such as reading, spending time with her family, and being outdoors. Tangram appreciates Michelle's dedication and is grateful to have her on our team.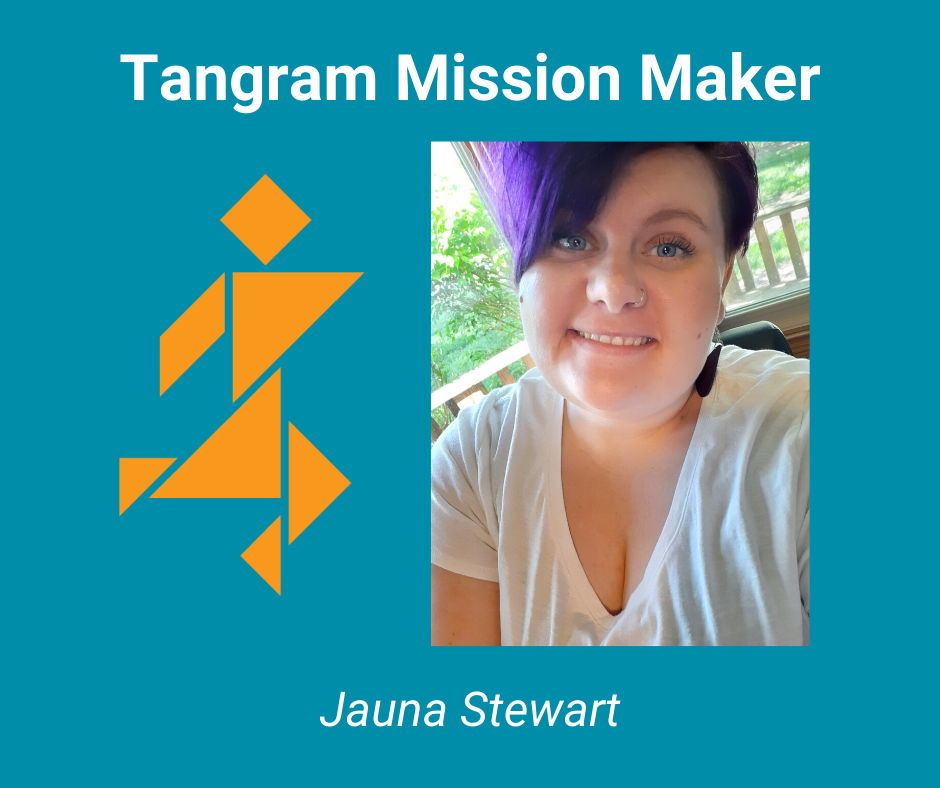 Jauna Stewart
Jauna Stewart is a Direct Support Professional at Tangram, a position she has held since 2015. She was drawn to Tangram and our mission through her desire to help people, particularly those with disabilities. Jauna has said that she greatly enjoys watching her clients grow and achieve their goals, and how this position has helped her grow as a person. Jauna's interests include cosmetology, and she is hoping to go back to school so she can become a behavior specialist or pursue case management. Jauna's creativity and passion makes her a cherished part of the Tangram community.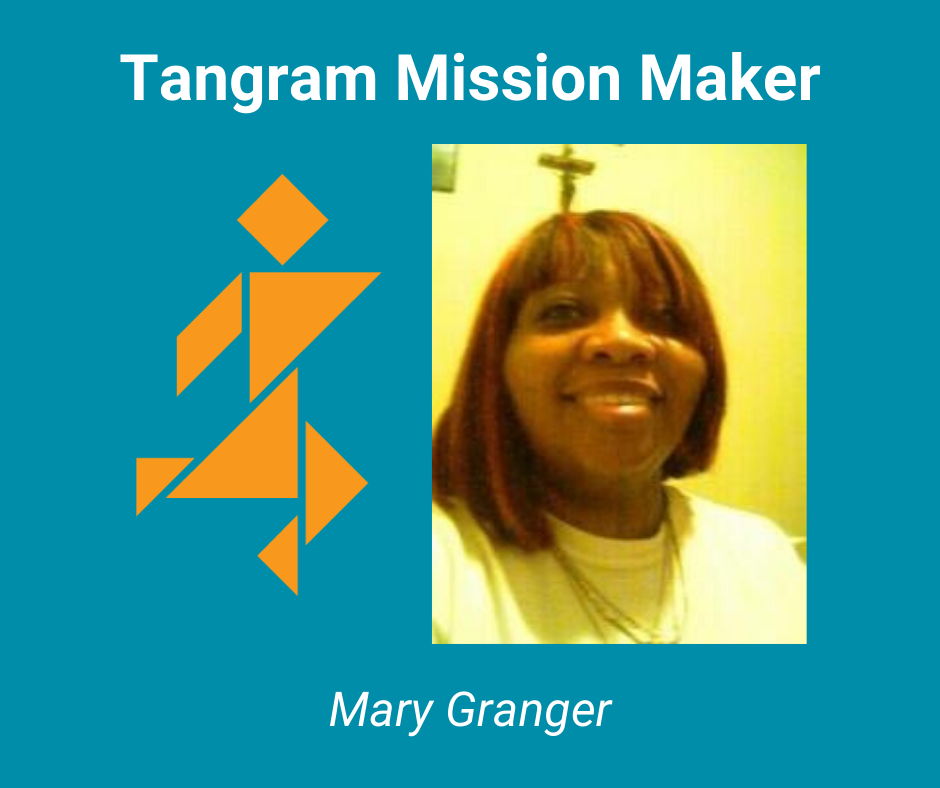 Mary Granger
Mary Granger is a long-term valued employee of Tangram, having started her career as a Direct Support Professional in 2011. She came to Tangram looking for a new career path, desiring a different type of work than what she had been doing. Working with our clients fulfilled many of Mary's work wishes, allowing her to be hands on in her work and use her creativity. Outside of Tangram, Mary enjoys many hobbies and is taking classes to get her Master's degree so she will be able to further help people in her work. Tangram is grateful for Mary's many years of service and values her contributions to our community.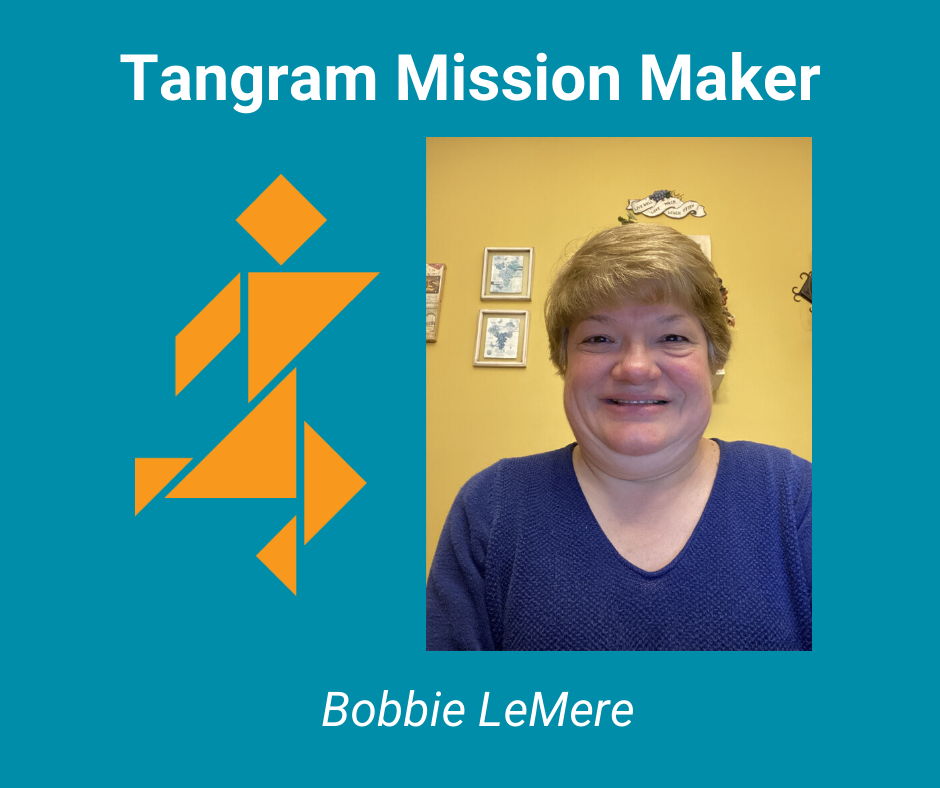 Bobbie LeMere
Bobbie LeMere has been with Tangram since January 2017. In her role as an Employment Consultant, Bobbie works with people with disabilities to discover career pathways and obtain competitive employment. She came to Tangram because of the opportunity to help any client with a disability overcome obstacles and barriers to succeed in whatever they do and have a job like everyone else. She enjoys the flexibility of the position and learning new things to improve services for her clients. Bobbie enjoys traveling, camping, and bicycling and she plans to continue to work as an employment consultant until she retires. Bobbie is a valued member of the Tangram team and our community.
More Mission Makers Coming Soon!