Customized supports to help you achieve independence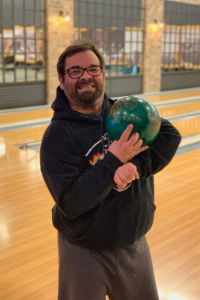 Tangram is a leader in creating lives of purpose and meaning for individuals with disabilities. Establishing independence is an essential part of any life. To this end, Tangram develops customized support to ensure that each individual can experience the full spectrum of living. This personally-tailored approach builds a framework of strategies and techniques that are specific to and supportive of each individual. No matter what someone's goals or abilities may be, our promise is to provide services that meet each individual at their level, ensuring that everyone we serve has the opportunities and tools they need to build the life they have envisioned for themselves.
Why choose Tangram?
Tangram's Community Living Services, consistently awarded the highest accreditation by CARF International, employ strategies tailored to the unique needs of each individual we serve. Tangram's services may be funded by the Community Integration and Habilitation (CIH) Waiver, or clients may choose to self-pay for support services, which include:
Community Living Supports
Community-Based Habilitation-Individual (CHIO)
Respite Care
Transportation Services
Wellness Coordination
For more information about Tangram's Community Living Services, please contact Jennie Hehe, Assistant Director of Community Engagement via e-mail or at (317) 968-9088.
Don't have a waiver? With more than 30 years of experience, Tangram can help you apply for any benefits for which you qualify. Contact us!