Community-based services, tailored to your goals
Tangram is a leader in providing services that meet the unique needs and desires of the people we serve. The key to our success is our commitment to understanding our clients' goals and finding a path forward. This model is the inspiration for our Community Exploration Program, a service that offers a way for our clients to explore opportunities for personal growth and independence in an integrated, community setting.
Let's explore!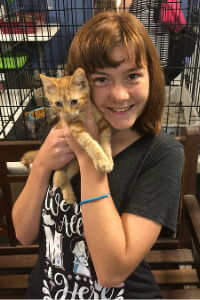 Tangram's Community Exploration Program offers the following opportunities for those we serve to build connections in the community:
Interest groups like Art Works, Self-Advocates, and Gamers

Leisure activities like exploring local parks, historical sites, museums, art centers, and shopping centers,

Entertainment activities like bowling, laser tag, movies, and go-karting

Fitness activities like crossfit, walking clubs, and yoga

Social activities like game nights, parties, and group outings

Volunteering

AND MORE!
How can I participate in the Community Exploration Program?
Clients in the Community Exploration Program may have the Community Integration and Habilitation (CIH) Waiver, the Family Support Waiver (FSW), or clients may choose to self-pay for support services, which include:
Individual and Group Community Habilitation (CHIO/CHG)

Participant Assistance and Care (PAC)

Respite Care

Residential Habilitation-Level 1 (RHS 1)

Our Community Exploration Program can help you build the life you dream about. Let us know what your goals are and how we can help you achieve them!
For more information about the Community Exploration Program, please contact Jennie Hehe, Assistant Director of Community Engagement via e-mail or at (317) 968-9088.

Don't have a waiver? With over 30 years of experience, Tangram can help you apply for any of the benefits for which you qualify. Contact us!