At Tangram, diversity has always been one of our core values. We pride ourselves on having a workforce that includes individuals from unique cultures, backgrounds, abilities, and experiences, knowing that this makes us a collectively stronger and more thoughtful agency. The individuals we serve and the agency as a whole benefits from the diverse perspectives and talents that each of you contribute to your work in fulfilling Tangram's mission. Tangram believes diversity is our greatest asset and our employees are incredibly important to the success of our organization. Thank you for being a part of the Tangram family.
MISSION MAKERS: Read stories about current Tangram employees and why they love their work!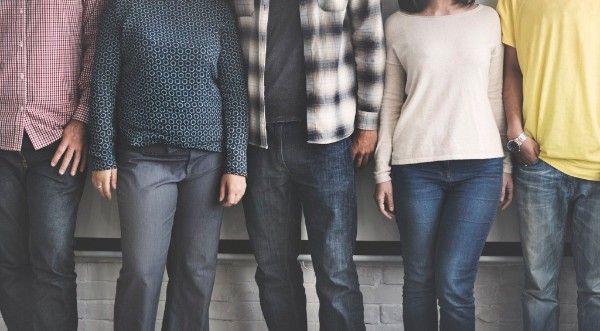 At Tangram, we believe that living with purpose and meaning is important to every individual, and that includes our employees, too. We offer every staff member the opportunity to experience our uniquely creative, holistic, and transformative approach to serving persons living with disability. We look for employees who are:
Dedicated to a career in working with individuals with disabilities,

Engaged in their communities,

Enthusiastic about working with people,

Motivated to make a difference for others through the use of innovative approaches,

Committed to Tangram's values and the provision of person-centered services, and
Respectful of our mission to create extraordinary lives and an inclusive community.
If you live this vision every day, please consider applying.
BEFORE YOU APPLY, PLEASE READ THESE REQUIREMENTS:
You must complete this application on your own. If you are unable to do so and would like assistance, please contact HR by calling our main line at (317) 571-1042 or e-mail us at tangramcareers@thetangramway.org.

You must check your e-mail for information about next steps after completing the application and survey. All communication regarding open positions is conducted via e-mail.
Tangram's Statement on Diversity and Inclusion
Recent events across the country have made it impossible to deny that racial injustice continues to pervade our society. In a country that prides itself on the individuality of its citizens, where everyone should have access to the same opportunities and should be able to thrive, it is unacceptable that anyone would face discrimination based on his or her race, religion, ability, gender identity, or sexual orientation. This reality both saddens us and spurs us to action as advocates for a different, more inclusive reality.
Founded on the belief that every person deserves the opportunity to live a full, meaningful, and happy life, Tangram is committed to doing our part to build a community where everyone is valued, recognizing that we have a key role to play in bringing about significant and lasting change. Not only does Tangram serve a diverse population, but also 56% of our workforce consists of people of color. We have a duty to our clients, to our employees, and to our friends and neighbors in the communities we serve to advocate for equity, listen to diverse voices, confront our own failures, and learn how we can do better.
In a time when everything feels uncertain, we know that unity, honesty, mutual respect, and open hearts will pave the way forward.
Tangram endeavors to make www.thetangramway.org accessible to any and all users. If you would like to contact us regarding the accessibility of our website or need assistance completing the application process, please contact Tangram's operator at (317) 968-9030 to request assistance. This contact information is for accommodation requests only and cannot be used to inquire about the status of applications.
Tangram is a Drug-Free Workplace and an EEO/AA Employer.
Qualified applicants will receive consideration for employment without regard to race, color, religion, sex, sexual orientation, gender identity, national origin, disability, or protected veteran status. For our EEO/AA Policy Statement, please click here. If you would like more information on your EEO rights under the law, please click here.
Furthermore, this contractor and subcontractor shall abide by the requirements of 41 CFR 60-741.5(a). This regulation prohibits discrimination against qualified individuals on the basis of disability, and requires affirmative action by covered prime contractors and subconstractors to employ and advance in employment qualified individuals with disabilities. This contractor and subcontractor shall abide by the requirements of 41 CFR 60-300.5(a). This regulation prohibits discrimination against qualified protected veterans, and requires affirmative action by covered prime contractors and subcontractors to employ and advance in employment qualified protected veterans.