IT'S NOT ABOUT CHARITY.
IT'S ABOUT THE BOTTOM LINE.
Tangram is committed to building an inclusive community. A vital part of that process is ensuring that businesses in our community have the information and tools they need to be confident employers of individuals with disabilities and to better serve customers and other stakeholders with disabilities. Tangram's Business Services offer a variety of trainings to help business achieve this goal and reap bottom-line benefits of disability inclusion, such as: Lower employee turnover and reduced absenteeism Access to tax incentives Access to new markets Improved returns on personnel investment Improved customer satisfaction and brand loyalty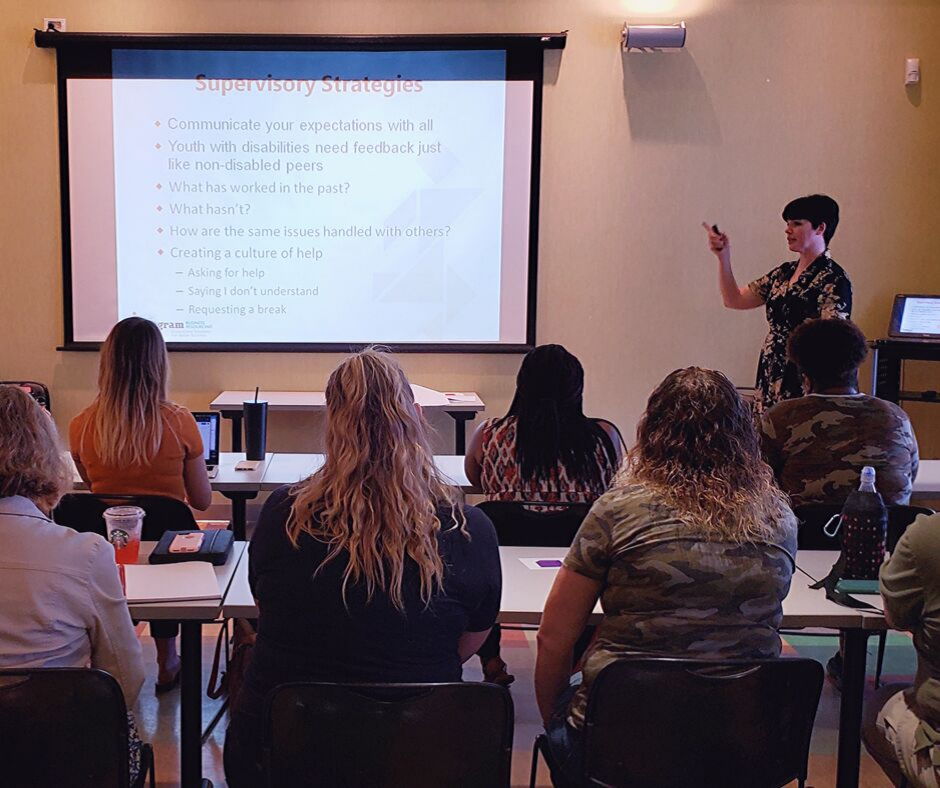 Pictured Above: Angela Vandersteen, Manager of Mission Advancement, offers a presentation on disability inclusion to youth workers as part of a training partnership with Marion County Commission on Youth.